Our Location
OB/GYN Associates of Lafayette is conveniently located at 435 Heymann Boulevard in the Grant Mollett office complex at the corner of South College Road and Heymann Boulevard. This location allows street level parking and easy access. Our office is conveniently located two blocks from Lafayette General Medical Center.
OB/GYN Associates of Lafayette
435 Heymann Blvd
Lafayette, LA 70503
Phone: (337) 234-3344
Fax: (337) 234-3352
Office Hours
Monday-Thursday 8am to 4:30pm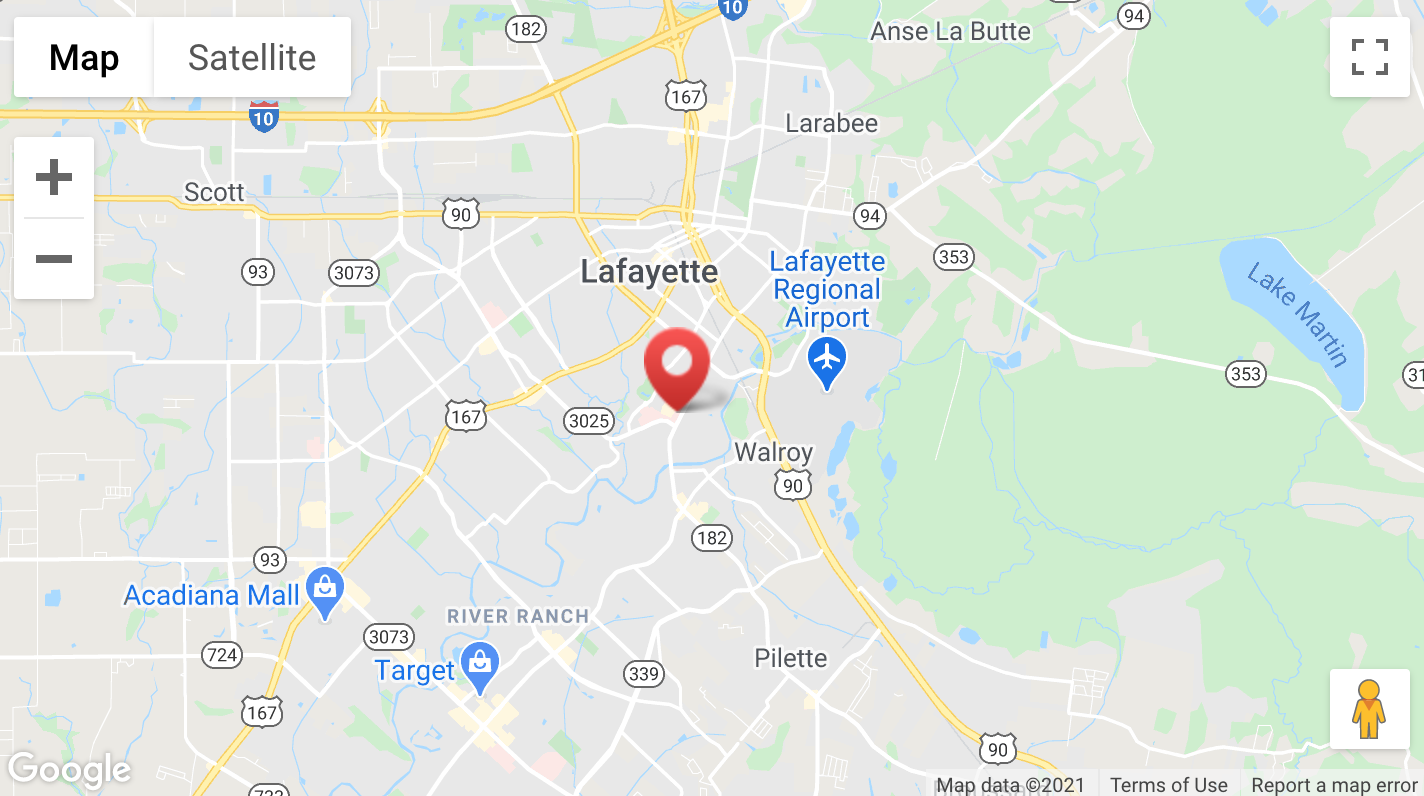 Contact Us
To contact us, feel free to call (337) 234-3344 during business hours. Existing patients can also log into our Patient Portal for secure messaging.
Appointments
Appointments can be made by calling our office during normal business hours.
Prescription Renewals
Prescriptions are renewed during normal office hours. In some instances, we may require that the patient be seen in our office prior to medication renewal.
After Hours & Emergency Care
If you are experiencing an emergency, dial 911 or head to the nearest emergency room. For urgent calls, an on-call physician is available 24-hours a day, 7-days a week by calling (337) 234-3344 and pressing "0" when prompted. Please note all non-urgent calls will incur a service charge.